<![if !vml]> <![endif]>
Welcome to the Woodturners of Polk County Web site.
The Woodturners of Polk County (WTOPC) Florida is a local Chapter of the American Association of Woodturners (AAW), and is established exclusively for charitable and educational purposes, The WTOPC provides a meeting place for local turners to share ideas and techniques, and to educate the general public regarding the art of turning.  We welcome visitors, new members and members of other chapters at our monthly meetings.  This is a good place to learn for those who are just starting out and those who have been turning for many years.
The AAW web site is:  http://www.woodturner.org/
Meeting Schedules:  We are meeting monthly on the second Thursday of each month at 7 pm at the Bartow Civic Center.  See link below for map of location.
Come early for fellowship time and to set up the show and tell items. 
For the 2022 meeting schedule, see links below. Meeting normally includes a short business meeting/announcements, show and tell, and demonstration.
See the links below for meeting location directions/map and membership info.
The Next Meeting:  The next meeting will be on Thursday August 11, 2022 at 7 pm at the Bartow Civic Center
The demonstration in August will be by Ron Browning on making jewelry.. 
Safety reminders – review often.  http://www.woodturner.org/resources/safety.htm   http://blog.woodturnerscatalog.com/2012/08/woodturning-safety-101/
The following site list toxic woods:  http://www.wood-database.com/wood-articles/wood-allergies-and-toxicity/
Photos of item:  Please note that by bringing any items (wood turnings, or other works) to the club meeting, the owner consents to having the item photographed for the club minutes or by club members, and published on the Web for general public viewing and use.
Past Demos – Resources:
Rudy Lopez's web site is: http://www.rudolphlopez.com/index.html  Has handouts for Demo's.
Al Hockenbery – http://hockenberywoodturning.com/  Includes links to demo handouts.
full size bird houses: - See the following sites for similar instructions.
http://www.ghwg.ca/techniques/Turned%20Bird%20House.pdf
http://www.wild-bird-watching.com/Building_Bird_Houses.html
Don Geiger's web site is:  http://www.geigerssolutions.com
Dan Hoffman's web site is: http://Shapeshiftertools.com
Steve Marlow Demonstration of making bowls form boards:  http://www.itsjustahobby.biz/
See more at the following web site. http://www.fwcwt.org/images/bowl_from_board/Bowl_from_board_tutorial.htm
Also see "cool links" below:
Last updated on July 29, 2022.
<![if !vml]>
<![endif]><![if !mso]> <![endif]><![if !mso & !vml]> <![endif]><![if !vml]>
<![endif]><![if !mso]>

<![endif]>

<![if !vml]><![endif]>

Photo from February 2012 meeting

<![if !mso]>

<![endif]><![if !mso & !vml]> <![endif]><![if !vml]>
<![endif]><![if !mso]>

<![endif]>

<![if !vml]><![endif]>

Photo from May 2014 meeting

<![if !mso]>

<![endif]><![if !mso & !vml]> <![endif]><![if !vml]>
<![endif]>

<![if !vml]>

<![endif]><![if !mso]>

<![endif]>

<![if !vml]>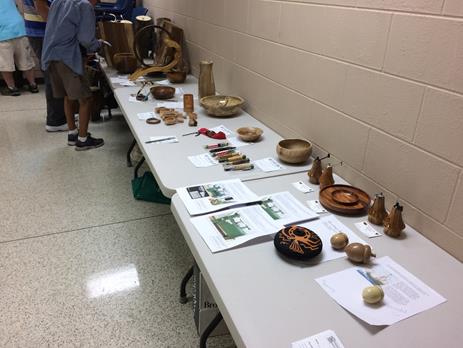 <![endif]>

<![if !mso]>

<![endif]><![if !mso & !vml]> <![endif]><![if !vml]>

<![endif]><![if !vml]>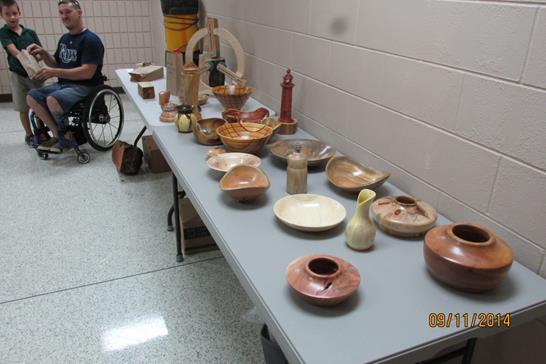 <![endif]>

    Photo from Sept. 2014 meeting                                                                                                                      Photo from October 2017 meeting