<![if !vml]> <![endif]>
Welcome to the Woodturners of Polk County Web site.
Meeting Schedules:  We meet monthly on the Second Thursday of each month at 7:00 pm. at the Bartow Civic Center from January through November. 
For the 2013 meeting schedule, see links below.
The Next Meeting:  The next meeting will be on Thursday November 14, 2013 at 7 pm at the Bartow Civic Center. 
Jim Smith will be doing the Demo on turning a Napkin Rings.
Links to Safety reminders – review often.  http://www.woodturner.org/resources/safety.htm   http://blog.woodturnerscatalog.com/2012/08/woodturning-safety-101/
Freedom Pens Project- AAW Chapter Challenge – The Goal of 500 was exceeded => 563 total ! ! – see following link for details.
Past Demos – Resources:
Rudy Lopez's web site is: http://www.rudolphlopez.com/index.html
Ron Browning's web site is http://www.browningwoodturning.com/browningwoodturning.com/browningwoodturning/browningwoodturning.html
He has the instruction for the pepper mill, segmented bowls and the sanding disk stick. 
Al Hockenbery – full size bird houses: - See the following sites for similar instructions.
http://www.ghwg.ca/techniques/Turned%20Bird%20House.pdf
http://www.wild-bird-watching.com/Building_Bird_Houses.html
Don Geiger's web site is:  http://www.geigerssolutions.com
Dan Hoffman's web site is: http://Shapeshiftertools.com
Steve Marlow Demonstration of making bowls form boards: 
See more at the following web site. http://www.fwcwt.org/images/bowl_from_board/Bowl_from_board_tutorial.htm
Also see "cool links" below.  Some other links are:
www.stockroomsupply.com       www.econabrasives.com        www.gilmerrockshop.com 
http://www.woodturningonline.com/Turning/Turning_articles.html
http://www.public.iastate.edu/~rwallace/WTlinks.html
http://www.hiltonhandcraft.com/woodturningarticles.asp
Last updated on October 26, 2013
<![if !vml]>
<![endif]><![if !mso]> <![endif]><![if !mso & !vml]> <![endif]><![if !vml]>
<![endif]><![if !mso]>

<![endif]>

<![if !vml]><![endif]>

Photo from February 2012 meeting

<![if !mso]>

<![endif]><![if !mso & !vml]> <![endif]><![if !vml]>
<![endif]><![if !mso]>

<![endif]>

<![if !vml]><![endif]>

Photo from June 2012 meeting

<![if !mso]>

<![endif]><![if !mso & !vml]> <![endif]><![if !vml]>
<![endif]>

<![if !vml]>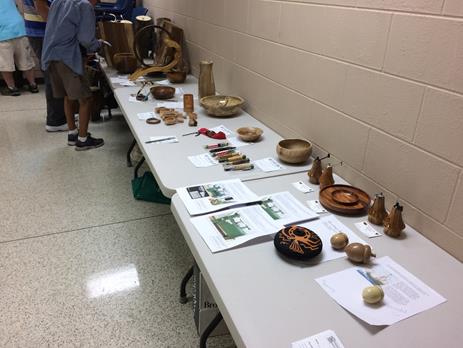 <![endif]>
    Photo from November 2012 meeting